Market Report as of 12/20/2017
We've compiled the data and analyzed the numbers for your December 2017 Seattle Market Report. Data in the report is based on the most recent information in the regional Multiple Listing Service. Questions? Reach out to our staff at the Seattle branch, 206-866-5844.
Median Home Prices
Seattle's housing market was still tilted toward the seller as of October 2017, with inventory being snapped up at a breakneck pace. The average price of a home in King County reached $658,000 in Q3. The median has steadily risen over 2017, currently representing a 15.5% increase since the same time period in 2016. According to RealtyTrac, the median sales price of a foreclosure home was 20% lower than non-distressed home sales.
Nationally, home prices have increased year over year by 7% from October 2016. Washington's Home Price Index led the nation with a double-digit increase of 12.5%, and a Market Action Index of 66, indicating a strong seller's market.
Sales Trends
Low inventory is driving prices up above national averages in the Seattle area. This home price growth has significantly reduced negative equity, and lending practices are being more scrutinized to avoid the past mistakes that hurt the industry and led to the recession. Seattle is, by several data indexes, overvalued, and because of this low inventory, prices are rising. The local market is not, however, considered high risk at this time.
Foreclosure Trends
U.S. foreclosure activity in the third quarter was 31% below the pre-recession average. This activity represents the fourth quarter in a row where the foreclosure rate is trending below the pre-recession numbers. The risky loans originated between 2004 and 2008 have essentially been cleared from the distressed property pipeline. In the Seattle market, third quarter foreclosure activity was 46% below its pre-recession average.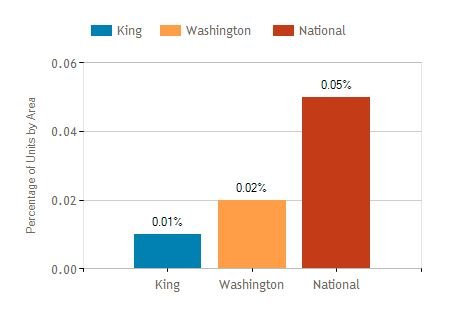 Now is a Great Time to Sell
Edward Huletz, owner and principal broker: "With Washington's Home Price Index at 12.5% and inventory tight, properties are moving quickly and frequently subject to bidding wars. With the price of a bank-owned property inching upward in this market and valuations matching pace, now is a fantastic time to move assets."
We're Ready
We specialize in the marketing and liquidation of REO assets, and we are ready for one or a list of yours. We have hundreds of people on our team to move tasks through efficiently and on-time. Let's talk today!