Market Report: December 2017
We've compiled the data and analyzed the numbers for your December 2017 Maine Market Report. Data in the report is based on the most recent information in the regional Multiple Listing Service. Questions? Reach out to our staff at the Waterville branch, 207-554-1510.
Median Home Prices
The median price of homes continues to rise on a national level, increased year over year by 7% from November 2016. Maine is in-keeping with the national trend, with the median price of a non-distressed home rising 4.24% to $229,000 at the end of November 2017.
Sales Trends
Nationally, home prices have increased year over year by 7% from November 2016. From October to November 2017, prices rose 1% nationally. Statewide, home sales for November 2017 were been brisk, up 11.46% from November 2016. Inventory is low, and throughout the year, homes that are listed go into contract very quickly. It is definitely a seller's market.
Foreclosure Trends
U.S. foreclosure activity in the third quarter was 31% below the pre-recession average. This activity represents the fourth quarter in a row where the foreclosure rate is trending below the pre-recession numbers. The risky loans originated between 2004 and 2008 have essentially been cleared from the distressed property pipeline. In Maine, foreclosure filings in November were down 13% from the previous month and 19% from the previous year. Maine trails behind the national average in foreclosure filings.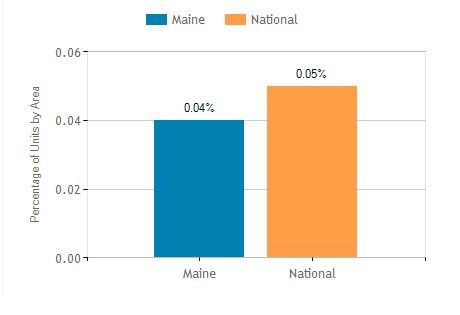 Now is a Great Time to Sell
Edward Huletz, owner and principal broker: "Winter is a great time to sell in Maine. With fewer homes on the market during the winter months, buyers are more serious and homes that are on the market now get extra attention. The market here is in need of inventory. Now is a great time to prep and move assets."
We're Ready
We specialize in the marketing and liquidation of REO assets, and we are ready for one or a list of yours. We have hundreds of people on our team to move tasks through efficiently and on-time. Let's talk today!