Blue Dot REO Services offers comprehensive real estate services for hedge fund and asset managers. Our guiding focus: We are a highly experienced, full-service national REO brokerage specializing in the marketing and liquidation of REO assets.
From initial assignment to sale, every aspect of turning over assets quickly and efficiently is taken on with service, care and an eye on the goal: maximum profitability.
Reputable, Qualified REO Brokers for Hedge Fund and Asset Managers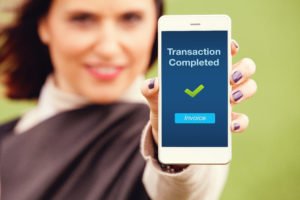 Foreclosure trends in markets around the country show approximately one in every 1903 housing units, with appraisal values above contract prices, sometimes as high as 3% or more. Qualified REO agents are needed more than ever to turn properties over and provide maximum benefit to both the investor and the buyer. As hedge fund and asset managers, you need reputable brokers with a team of equally reputable and competent agents helping you no matter what the market is doing. This is where Blue Dot REO Services stands out.

Upon initial assignment of the property, Blue Dot's professional agents and full team swing into action.

Our Asset-Driven Model

By utilizing an asset-driven model, Blue Dot REO Services bridges the gap between asset management and buyers. We provide quick turnaround for asset portfolio managers and take on the all the tasks of selling assets:
Foreclosure validations

Sales – including offer negotiation, managing the process to close, and after-sale review.
Why Blue Dot REO Services for Your Real Estate Assets?
With multiple offices in states across the country, and hundreds of team members ready to get your transactions closed, Blue Dot REO Services completes tasks before the deadline 99.8% of the time. Each property is assigned a dedicated Closing Coordinator who oversees all aspects of the transaction, from start to finish. Your Closing Coordinator is an email, phone call, or a few clicks away, staying on top of the entire transaction process. You can be assured this attention to detail will keep your transactions moving forward, so we can deliver on our reputation for quick, accurate turnaround. Getting your assets sold quickly and for more money is the key to our success, and it's the reputation and service you can rely on when you choose Blue Dot REO Services.
We deliver what few REO brokers can: happy new homeowners and clean, quick, accurate REO property sales.
Contact us to explore the possibility of working with Blue Dot to move your assets.