About Blue Dot
Blue Dot Real Estate is a full service REO brokerage serving Alabama, Florida, Georgia, Illinois, Indiana, Kentucky, Massachusetts, Maryland, Maine, North Carolina, South Carolina, New Hampshire, Nevada, Oregon, Tennessee, Texas, Virginia, Vermont and Washington.
We offer professional management and marketing of bank-owned homes for asset management companies, financial institutions, and banks from across the country. We pride ourselves on our over the top customer service by beating deadlines, our immediate response time, accurate reports, 96% BPO to sales price, 97% CFK conversion rate, 37 DOM average, and a personal touch you won't find with most brokers. We care about our community, we care about our properties, and we care about our clients.
We specialize in REO, Hedge Fund, and HUD and Foreclosures in the states we serve.
800-674-3007 regarding ANY of our locations or joining our team.
About Edward Huletz, Owner and Principal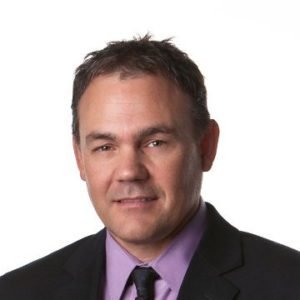 Edward Huletz is the owner and principal broker of Blue Dot Real Estate, a highly qualified national real estate brokerage specializing in loss mitigation and marketing needs for asset managers, fund managers, mortgage banks, loan servicers, HUD, private equity groups, as well as traditional real estate transactions.
Born of the desire to share his vast knowledge and experience with REO (Real Estate Owned) properties in real estate markets nationally, Mr. Huletz started Blue Dot Real Estate in 2013. He has rapidly grown the brand, now operating in 21 states and 27 distinct markets with plans for expansion. The unique company model marries brokerage services with vetted company agents to provide local market knowledge in REO, hedge fund, HUD, and traditional sales. Blue Dot Real Estate's unique structure provides agents the opportunity to work independently and virtually, enabling them to blend their diverse knowledge of local markets with the strength and presence of Blue Dot's national brand. This brokerage model is the first of its kind.
Mr. Huletz began his real estate career in 2003, obtaining his broker's license in 2006. Starting in the fast-paced Seattle, Washington market, he quickly made a name for himself in the REO sector, becoming a Master Broker with the NRBA (National REO Brokers Association.) He was recently named to the distinguished Golden Circle with the NRBA as well.
As part of his desire to grow his knowledge and expand his vision for Blue Dot Real Estate, Mr. Huletz is a licensed broker in 21 states, a certified default specialist through Default School, HUD certified, a certified short sale specialist through the Chafron Institute (CDPE) and holds additional certifications with  A-REO, REOMAC, Five Star, and CREPS.
Let's talk today about your assets.