Market Report: December 2017
December's housing market numbers are still rolling in. We've compiled and analyzed the data for your December 2017 Atlanta Market Report. Data in the report is based on the most recent information in the regional Multiple Listing Service. Questions? Reach out to our staff at the Atlanta branch, 770-824-3929.

Median Sales Prices
The median price of homes continues to rise on a national level, a trend due in no small part to a tight market with low inventory. In the Atlanta area, the median sales price for homes at the end of December came in at $250,000, a 5.5% increase over the previous year. According to the Atlanta Realtor's Association, prices are predicted to rise at a slow rate throughout 2018.
Sales Trends
Home sales in Atlanta for December 2017 were up over the previous month, and up compared to a year ago, with inventory increasing slightly. However, current estimates have the inventory at just under two and half months worth. With a seller's advantage, home sales are still strong and tight inventory is keeping it that way, however a slight cooling trend is predicted into the summer of 2018.
Foreclosure Trends
U.S. foreclosure activity as of December 2017 was 0.05%. Atlanta's foreclosures are trailing behind both the state's and national averages at 0.03% of units by area. According to RealtyTrac, the current foreclosure discount is 25.4% off a non-foreclosure list price. This represents a 96.7% increase in the discounted price of a distressed home over the previous year, meaning there are significant savings to be found in distressed home sales.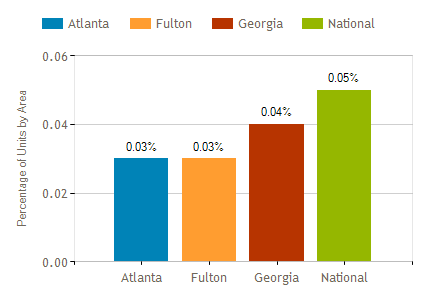 Edward Huletz, owner and principal broker: "Atlanta has a booming economy, with a strong renter's market. Homes in foreclosure are significantly discounted, creating a perfect opportunity to invest and take advantage of the increase in demand for rental properties."
We're Ready
We specialize in the marketing and liquidation of REO assets, and we are ready for one or a list of yours. We have local experts on our team to move tasks through the process efficiently and on-time. Let's talk today!