We've prepped our mid-year update on the Portland-area housing market. June numbers are in and the Portland market's numbers are showing, a solid seller's market and increasing home values. The heat wave Portland is experiencing isn't keeping potential buyers away. Data in the report is based on the most recent information in the Regional Multiple Listing Service. Questions? Reach out to our staff at our Portland office, 503-379-0075.
Median Sales Price
According to RMLS, the median sales price for all residential listings in the Portland-Metro area for June 2018 was $417,900, versus $390,000 in June 2017, reflecting a 7.8% increase median sales price for the region. The median sales price in June 2018 rose 2.2% over the previous month. Portland-Metro has seen home prices increase steadily for the past few years. The Portland-Metro market saw large jumps in the median sales price both in 2016 and 2017. So far, in 2018, this trend continues.
Sales Trends
The Portland-Metro real estate market is experiencing a solid seller's advantage in both the single-family and condominium market segments. The average days on market for June 2018 was 28, and the median days on market came in at 10. According to Kristen King, CRA, "Buyers are snapping up properties really quickly, sometimes even before they have a chance to be fully listed and shown. With more buyers than sellers, realtors are networking with each other to connect potential buyers to new sellers. Financing is readily available, and the Portland market is also seeing cash buyers from California. The buyer landscape is very competitive." We are, however, seeing a slight increase in the DOM compared to June 2017. Last year at this time the average DOM was 23, and the median was only seven.
Foreclosure Trends
U.S. foreclosure activity in June 2018 increased to .06%, and the state's foreclosure activity for June is .03%. The Portland-Metro area's foreclosure rates are the same as the state's, also at .03%. Multnomah County is bucking the lower foreclosure numbers slightly at .04%.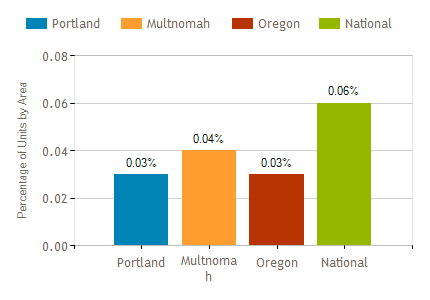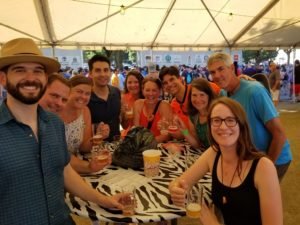 We're Ready
We specialize in the marketing and liquidation of REO assets, and we are ready for one or a list of yours. We have local experts on our team to move tasks through the process efficiently and on-time. Let's talk today!